October 16, 2014
Senator Hirono Conducts Hearing on Military Domestic Violence
U.S. Senate Hearing on Military Domestic Violence
A U.S. Senate Committee hearing was convened today to focus on domestic violence involving the military stationed in Hawai'i. HPR's Wayne Yoshioka reports.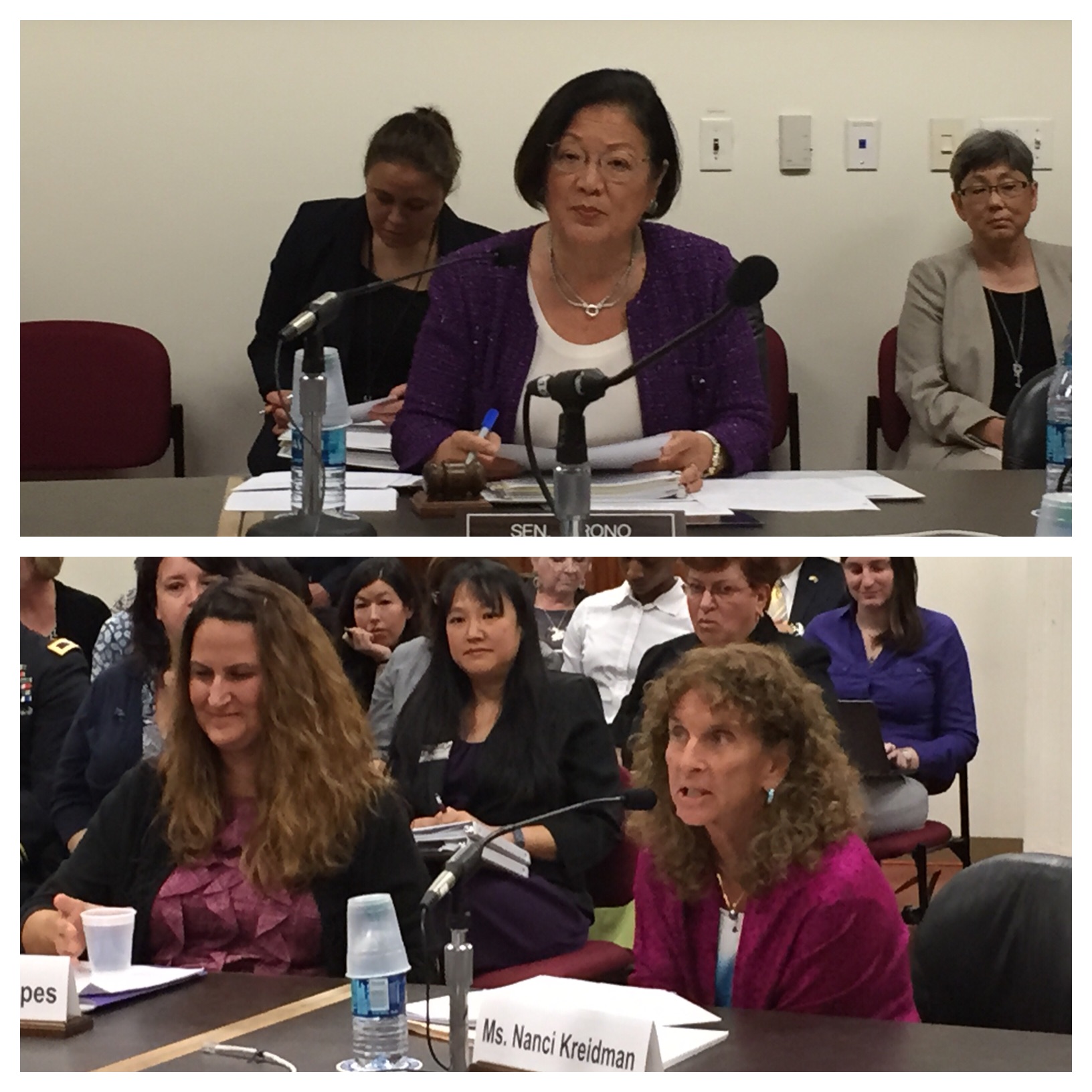 (Top Photo) Senator Mazie Hirono presided over the hearing. (Bottom Photo) Nanci Kriedman, CEO of the Domestic Violence Center and Marci Lopes. executive director of the Hawai'i State Coalition Against Domestic Violence testified.
Listen to the entire piece at: http://hpr2.org/post/senator-hirono-conducts-hearing-military-domestic-violence.
By: Wayne Yoshioka
Source:
HPR2
---
---
Next Article
Previous Article