HILO – Senator Mazie K. Hirono today met with Bay Clinic staff to discuss how the Affordable Care Act (ACA) has impacted Hawaii Island community health centers (CHCs) and the patients they serve through the ACA's expansion of federal funding for CHCs and Medicaid. 
"The ACA's Medicaid expansion has covered more than 100,000 Hawaii residents and continues to help our community health centers provide access to quality, affordable health care," said Senator Hirono. "I remain committed to protecting health care as a right, not a privilege, for individuals and families in Hawaii, and will continue fighting for critical funding to support our community health centers."
As part of the today's meeting, Senator Hirono toured the Bay Clinic's Hilo Women's Health Center, and received an update on the Clinic's efforts to make East Hawaii healthier by addressing social determinants in the community. These efforts include services provided through Bay Clinic's mobile health unit, which has expanded access to vital health and dental services in rural and underserved neighborhoods to support individuals who may not otherwise be able to access such services.
"We are pleased that Senator Hirono is a strong advocate for affordable health care for all, which includes the underserved living in the most rural areas of Hawai'i Island. Her ongoing support of the ACA is critical to ensuring the Act stays and any reform focuses on strengthening the Act's provisions, such as the Marketplace Exchanges. We look forward to further partnering with Senator Hirono in her efforts to protect and strengthen certain provisions of the ACA, while also protecting Hawaii's Prepaid Health Care Act." said Harold Wallace, Bay Clinic CEO.                                                                
Senator Hirono continues to be a strong advocate for federal funding to support CHCs. In 2015, she voted for the Medicare Access and CHIP Reauthorization Act (MACRA), which extended funding for CHCs provided by the ACA. This enhanced funding level will expire on September 30, 2017, absent Congressional action to extend it.
Today's meeting is part of the Senator's focus on protecting and strengthening the ACA. She has also met with state health officials, insurance companies, and providers in the state.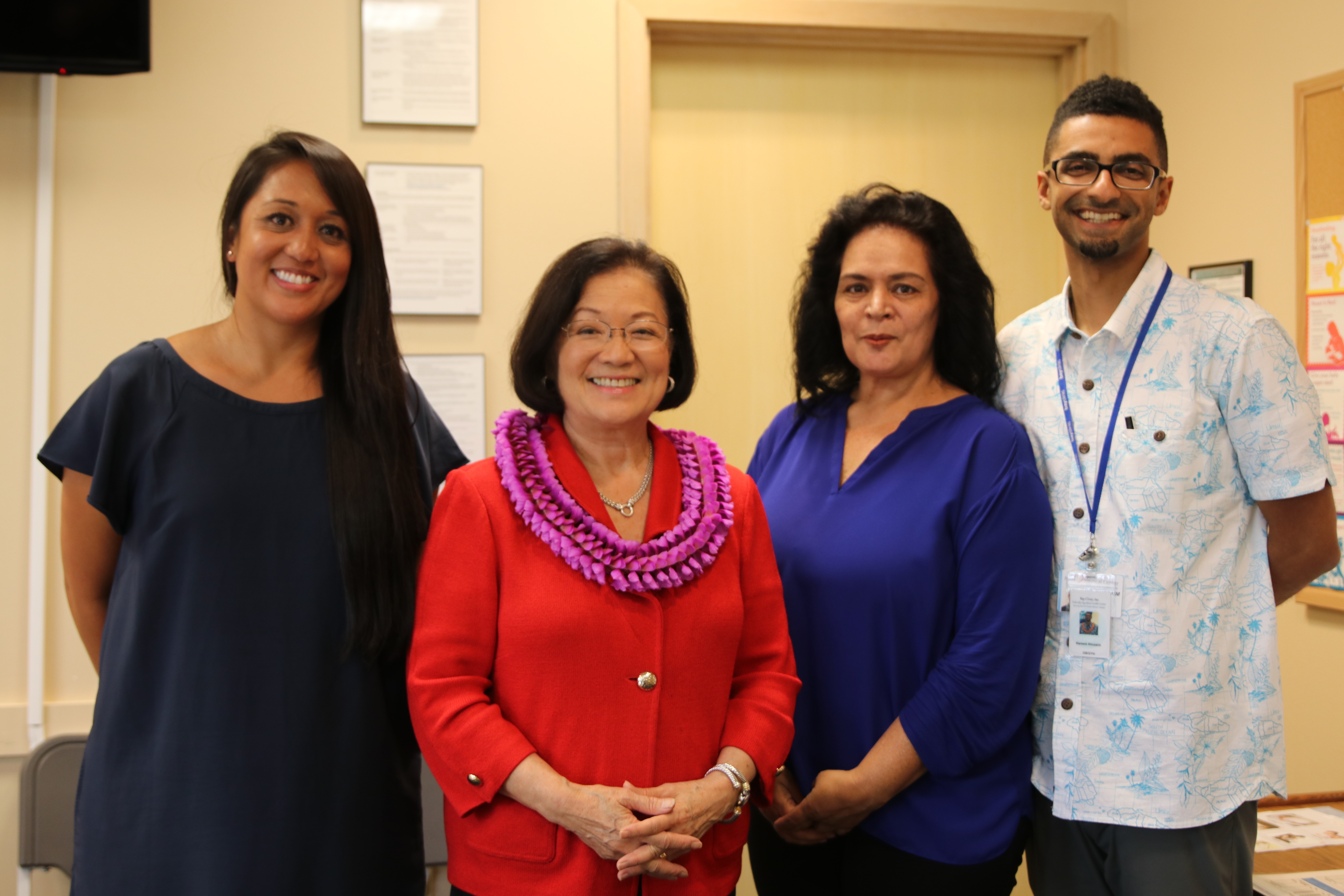 Senator Hirono meets with Bay Clinic staff at the Hilo Women's Health Center
Senator Hirono discusses the impacts of the ACA with Bay Clinic staff at the Hilo Women's Health Center
###