August 24, 2016
Hirono Focuses on Women's & Family Health in Visit to Tripler Army Medical Center
Senator Mazie K. Hirono and Assistant Secretary of the Army for Manpower and Reserve Affairs Debra Wada toured Tripler Army Medical Center's cancer clinic, maternity ward, and neonatal intensive care unit to learn more about the services offered to women service members and military families.
"As more careers open to women serving in the military, we must ensure these service members and their families have access to quality health care, including specialty services," said Senator Hirono. "The providers and staff I met today at Tripler are committed to leading the way to achieve this goal, and as a member of the Senate Armed Services Committee, I will work to ensure that our military services are adequately equipped to maintain the health readiness of our force and to provide our military families with quality care."
"Women's health and service is important to our Tripler Ohana," said Colonel Andrew M. Barr, Commander, Tripler Army Medical Center. "Our staff is dedicated to continuous quality improvement and providing state-of-the-art medicine with state-of-the-art technology for all women's health needs. As we celebrate Women's Equality Day this week, I want to thank our female Soldiers and staff at Tripler Army Medical Center for their service as leaders, role models, and mentors to our patients, veterans, and staff."
As a member of the Senate Armed Services Committee, Senator Hirono successfully included several health care-related measures in the National Defense Authorization Act for Fiscal Year 2017, including provisions that expand access to records and test results through an online portal, grow specialty care, and expand collaboration in maternity care for Hawaii's military families.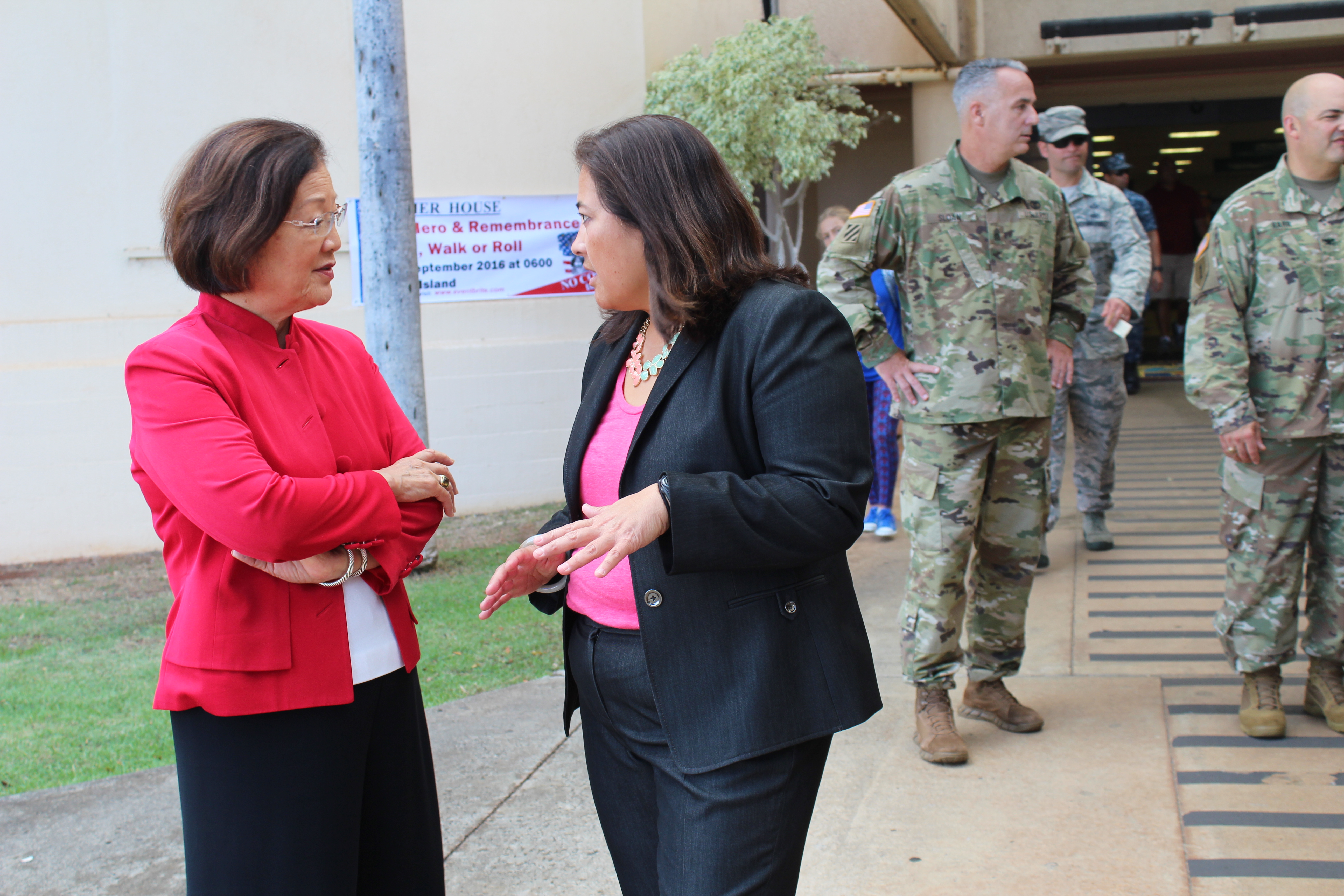 Senator Hirono speaks with Assistant Secretary of the Army Debra Wada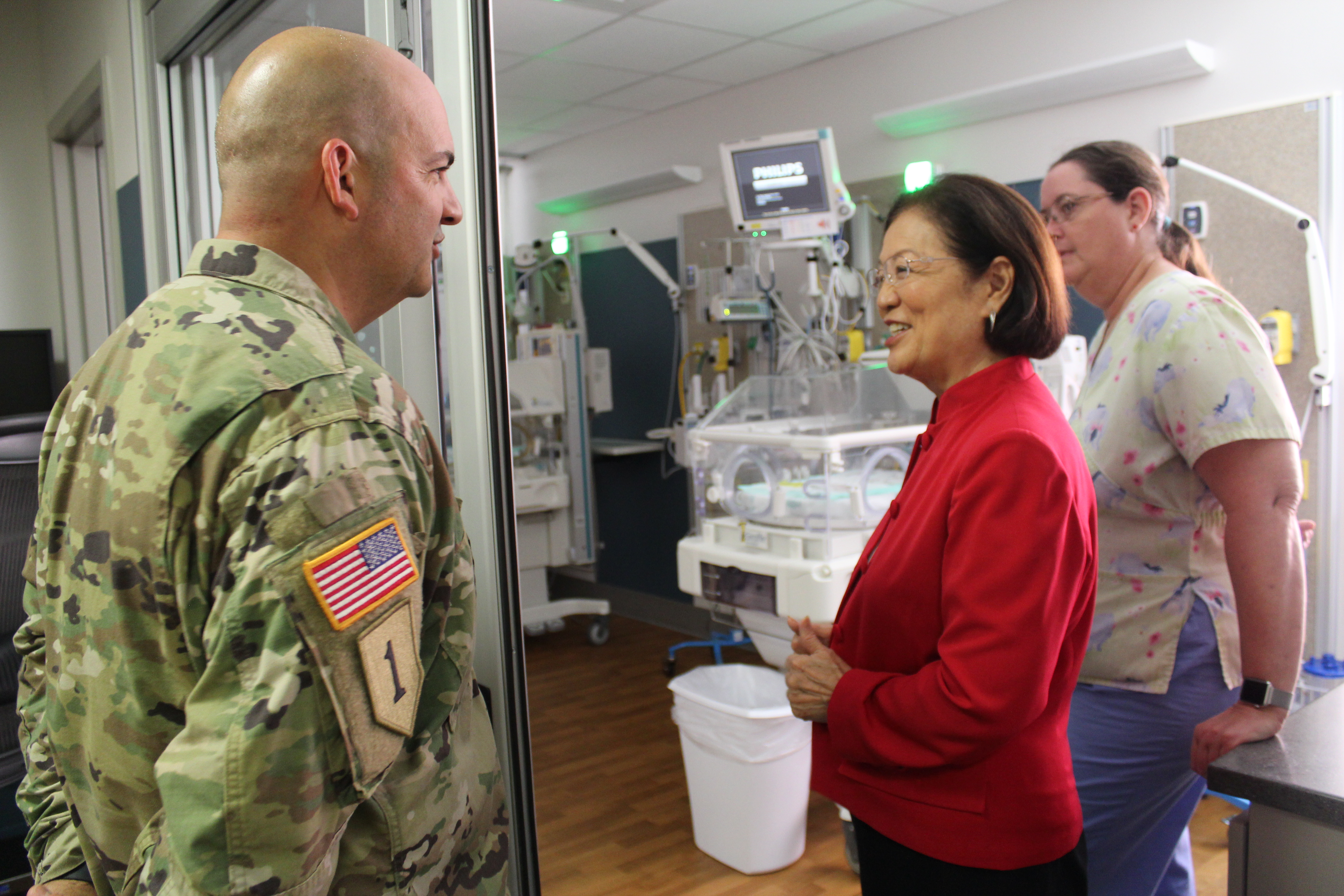 Colonel Andrew Barr (left) briefs Senator Hirono on Tripler's neonatal intensive care unit
---
---
Next Article
Previous Article