Washington, D.C. - Senator Mazie K. Hirono today praised the confirmation of Raymond Chen as United States Circuit Judge for the Federal Circuit. Chen becomes the first Asian Pacific American (APA) on the federal circuit in over 25 years as well as the first Taiwanese American on a federal appellate court. Hirono presided over the Senate Judiciary Committee hearing for Chen's nomination. Chen was unanimously confirmed.

"Congratulations to Ray Chen on his confirmation," Hirono said. "It was a privilege to interact with Mr. Chen during the confirmation process and learn more about his story. The son of Taiwanese immigrants, Mr. Chen was trained as an engineer before embarking on a distinguished legal career. Mr. Chen will make history as the first Taiwanese American to serve on a federal appellate court, and I am confident he will serve honorably."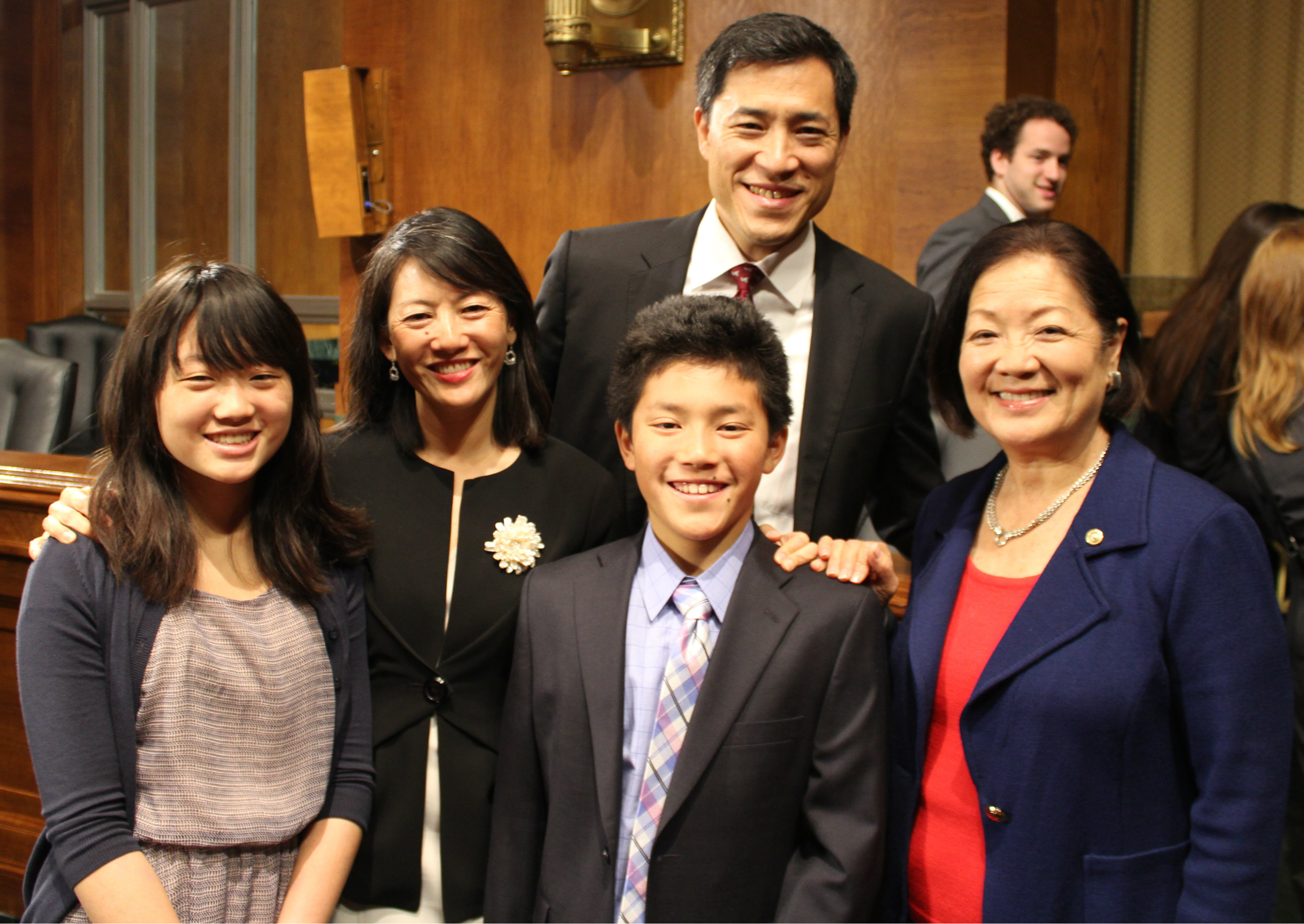 Senator Hirono with Raymond Chen and family at his confirmation hearing.