Senator Mazie K. Hirono today supported the bipartisan omnibus package, a $1.1 trillion bill that funds the government, including a number of programs that will help Hawaii families, through September. The measure also provides tax relief for individuals and businesses and renews incentives for clean energy. The bill passed the Senate 65-33.
"The appropriations and tax package approved by Congress is very much a hard fought, bipartisan compromise. I have deep concerns about ending the ban on U.S. oil exports. However, Republicans also unsuccessfully sought a host of other policy changes that were even worse for our environment, our economy, and our nation," said Senator Hirono. "The final agreement invests in Hawaii's future, and will help families and small businesses succeed by making some key tax credits permanent, fully funding programs that create educational opportunity and improve our communities, and making critical investments in national security and our veterans. Taken together, the benefits of this bill for Hawaii outweigh the costs and I concluded it was an agreement that I could support."
Senator Hirono released her top 10 reasons that the federal budget bill will benefit Hawaii:
1. Makes Permanent Key Supports for Middle Class Families:
The bill makes the Earned Income, Child, and American Opportunity tax credits permanent including the enhancements made to the credits in 2009. According to analysis by Citizens for Tax Justice, approximately 52,000 Hawaii families with over 100,000 children benefit from the Earned Income and Child Tax Credits, which help to boost incomes by an average of $1,150 a year.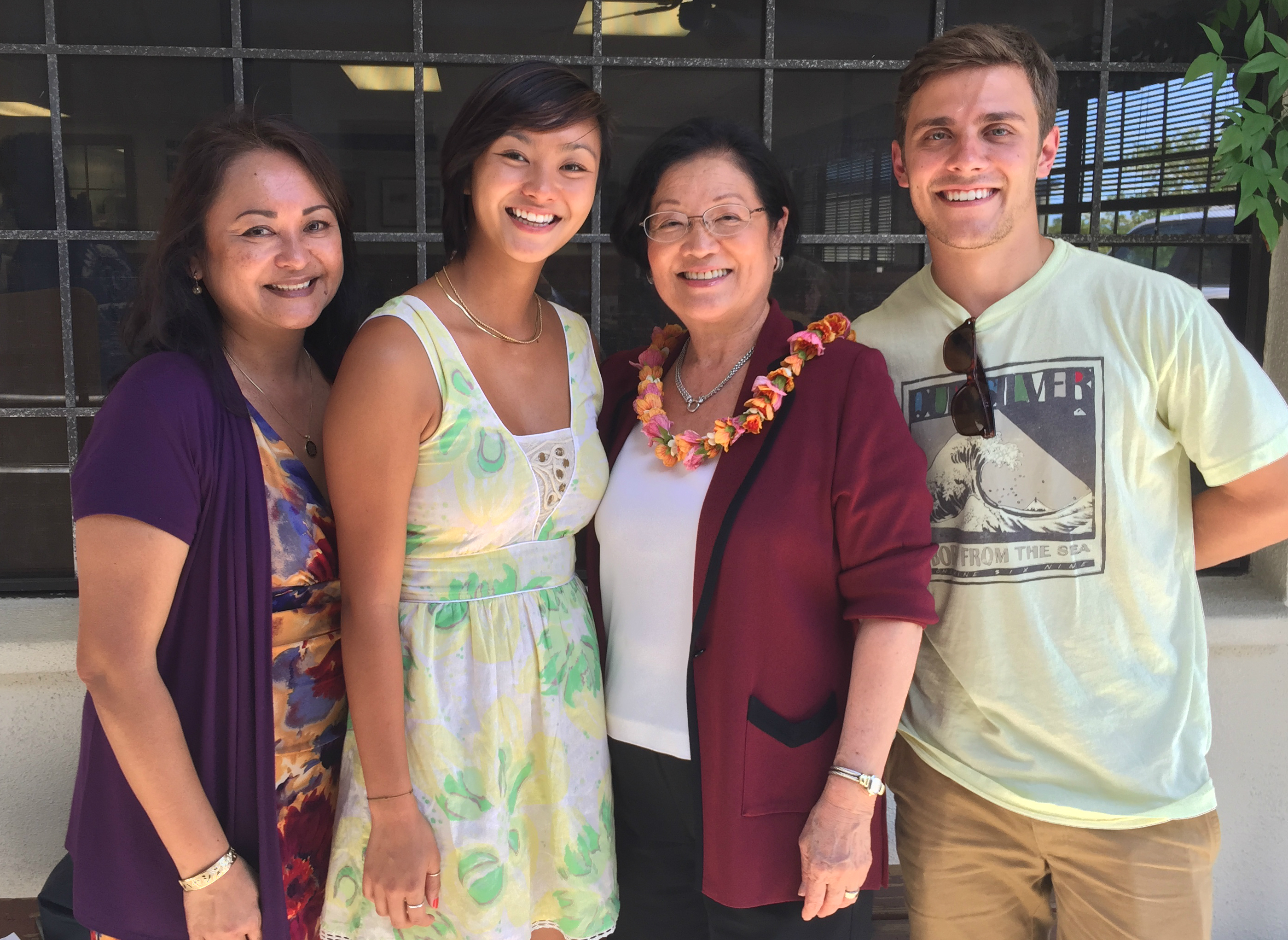 Senator Hirono meets a Maui family
2. Keeping Our Commitment to Veterans:
The bill adds $6.4 billion more than last year's budget to a wide range of programs that Sen. Hirono has championed to benefit Hawaii's veterans including programs to help combat veterans' homelessness, investments in health care and veterans' service facilities, and includes a provision Senator Hirono co-authored to protect the Filipino Veterans Equity Compensation Fund.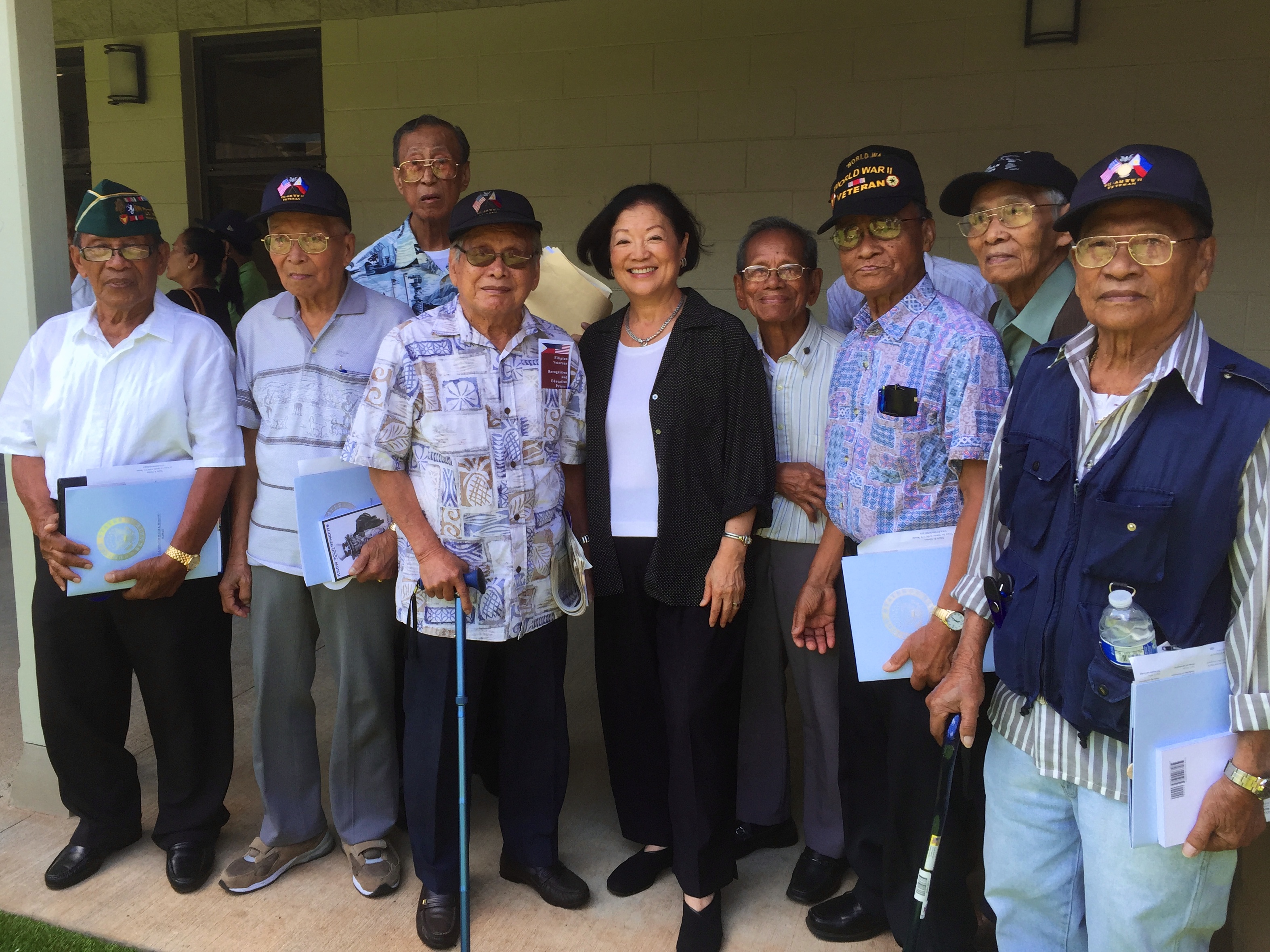 Senator Hirono with Filipino World War II veterans
3. Strong Investments in Our National Security:
The bill invests $444 million to improve the infrastructure at Hawaii's military installations supporting our service members and their families, improving readiness and increasing capabilities.  These infrastructure investments are tangible examples of the Rebalance to the Asia-Pacific region. Clean energy research, energy efficiency improvements, military medical research and environmental conservation are also important investments supported in the bill. Senator Hirono authored a provision of the bill that would make Asian and Pacific Islander-serving institutions of higher education, such as the University of Hawaii, eligible for grants awarded by the Director of National Intelligence to develop programs that support students in preparation for future national security careers.
Senator Hirono tours the Tropic Lightning Jungle Operations Training Center at Schofield Barracks
4. Makes Critical Investments in Education and Job Creation:
The bill reverses cuts to the Preschool Development Grant program, of which Hawaii is a recipient, and invests in Impact Aid which supports schools with military-connected children. The bill also provides over $22 billion for Pell Grants, which more than 23,000 Hawaii students rely on to pay for college. The bill also supports U.S. Small Business Administration and U.S. Treasury initiatives that promote job creation and training in Hawaii like Small Business Development Centers, the Minority Business Development Agency, and Community Development Financial Institutions programs. The bill also funds the State Trade and Export Promotion Program that Sen. Hirono has worked to renew as a member of the Senate Small Business and Entrepreneurship Committee.
Senator Hirono visits a Hawaii small business 
5.  Supports Land Conservation, Cultural Resources, and Hawaii's Environment
The bill allows the National Park Service to move forward on the Honouliuli National Monument, funds land acquisitions within the "Island Forests at Risk" Collaborative Landscape Proposal and the Forest Legacy Program on Hawaii Island and Oahu, renews the Land and Water Conservation Fund until 2018, and provides tax benefits and federal investment in conservation, invasive species detection and management, and protecting our environment.
Senator Hirono attended the dedication of the Honouliuli National Monument
6. Preserves Federal Commitments to Native Hawaiian Advancement:
Roughly $46 million is provided for Native Hawaiian Education and Native Hawaiian Health Care, programs created by Congress to meet the health and education needs of the Native Hawaiian community. In addition, workforce training funding for native communities, including Native Hawaiians, saw a $5 million increase nationally, providing another $50 million for programs that strengthen workforce training.
Senator Hirono with representatives of the Native Hawaiian Education Council
7.  Accelerating Hawaii's Clean Energy Transition:
The bill provides $2.28 billion to spur renewable energy development, increase energy efficiency, and modernize the electrical grid to ensure cleaner, more affordable and reliable energy nationwide, an increase of $209 million over last year's funding levels. The bill extends all clean energy tax incentives by two years, and also provides five year extensions of tax credits for solar and wind energy to accelerate projects that will help Hawaii reduce its reliance on imported oil while cutting emissions of greenhouse gasses and other pollutants.  
Senator Hirono attends an event highlighting solar technology
8. Improving Hawaii's Highways, Harbors, Transit, and Investing in Affordable Housing: 
The bill maintains the full $250 million federal commitment to the Honolulu Rail Transit project, includes significant funding in our nation's bus systems that will benefit the systems in each of Hawaii's counties, and helps ensure the efficient delivery of goods to Hawaii by providing $7,046,000 for planning, maintenance, and dredging of harbors in Honolulu, Port Allen, and elsewhere across the state. The bill also reverses harmful cuts to the Community Development Block Grant, HOME Investment Partnership, funding to combat youth homelessness and other programs that are important resources that support affordable housing and community improvements across Hawaii.
Senator Hirono is briefed during a tour of the Honolulu rail system
9. Continues Federal Commitment to Hawaii for Hansen's Disease:
Historically, Hawaii has experienced the highest instances of Hansen's disease in the United States. Since 1917, the federal government has provided the state with assistance to treat individuals with this disease. This assistance will be sustained at a level of $1.9 million in fiscal year 2016.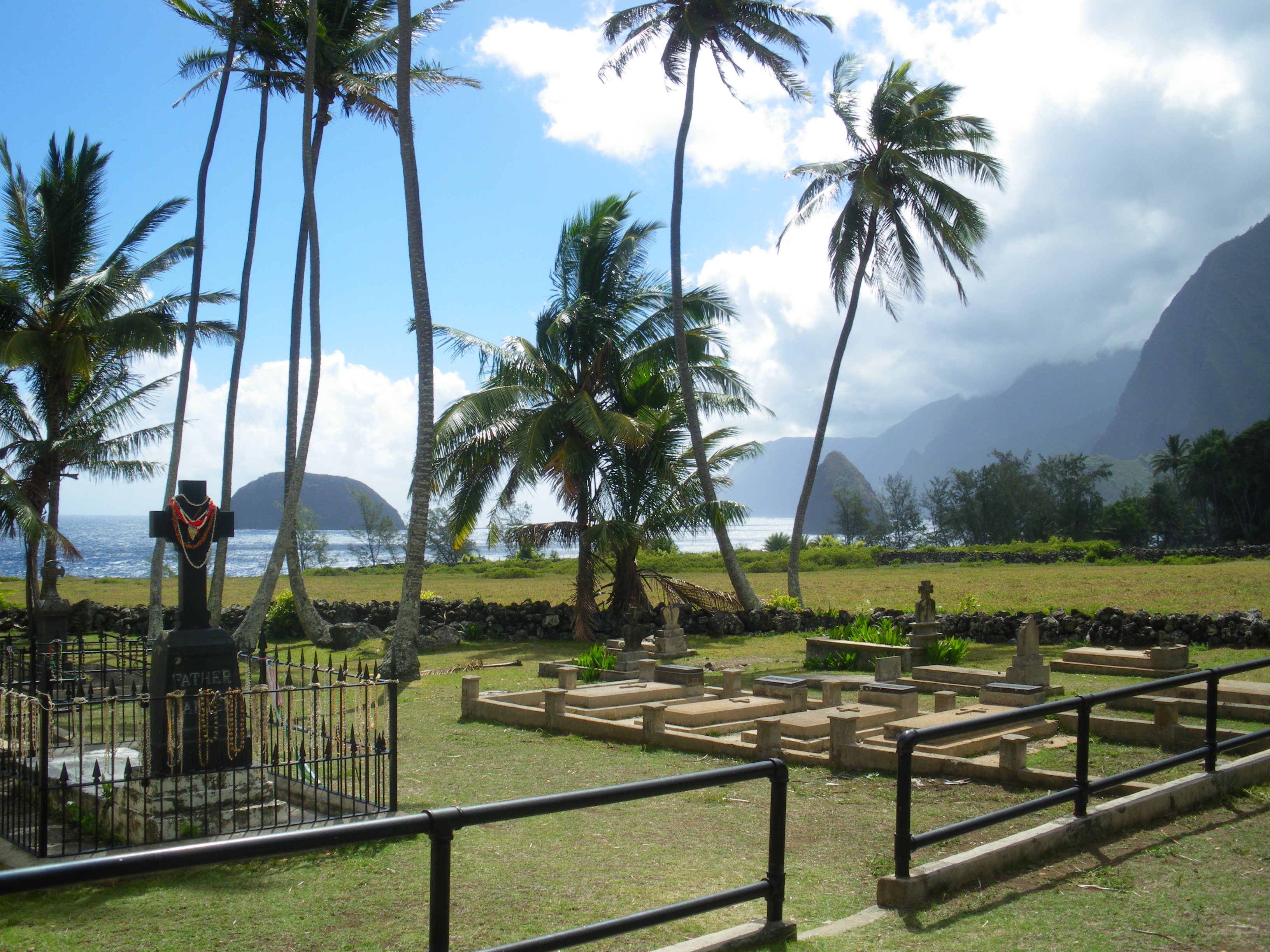 The historic Kalaupapa settlement
10. Supporting Security Enhancements and Investments that Benefit Hawaii's Tourism Industry: 
The bill includes legislation passed by the House of Representatives that enhances the Visa Waiver Program (VWP) without suspending or undermining it. Over 90 percent of Hawaii's international visitors—primarily from Japan, South Korea, and Canada—use the VWP and calls to eliminate or suspend the program would unnecessarily harm Hawaii's economy. The bill also provides additional funding for programs that enhance security while making travel to Hawaii easier like the PreCheck, Preclearance, and Global Entry programs for domestic and international travelers, respectively. $3.6 billion is also included for the airport improvement program. This is an important program and last year Hawaii received almost $30 million through the various airport improvement grant programs.
Senator Hirono tours the Animal and Plant Health Inspection Service at the Kona International Airport 
Bonus: Prevents Harmful Republican "Riders": President Obama and Democratic Congressional negotiators were able to block a huge number of harmful "riders" that had been proposed by Republicans—provisions that would undermine our nation's health and environmental protections, loosen restrictions on Wall Street, set back progress in union organizing and labor rights, prevent Administrative actions on immigration, and a host of other policies that undermine the middle class and set our country back.