October 11, 2017
Hirono: "We Can't Be Nice" About Fighting for Support of Native Hawaiian Programs
Addresses Council for Native Hawaiian Advancement's Native Hawaiian Convention
HONOLULU – Senator Mazie K. Hirono issued a call to action to attendees of the Council for Native Hawaiian Advancement's Native Hawaiian Convention to continue their work fighting to protect federal Native Hawaiian housing, education, and health care programs. Senator Hirono also highlighted the importance of building strong federal and community partnerships to support native programs and minority communities.
"This administration has no regard for minority communities and native peoples, evidenced by proposed cuts in federal funding to Native Hawaiian programs," said Senator Hirono. "We can't be nice about it, in terms of fighting for what we hold dear, and that is support for our families and support for our communities."
Last month, Senator Hirono introduced legislation with Senator Tom Udall, the Ranking Member of the Senate Indian Affairs Committee, that includes Native Hawaiians in the Native American Housing Assistance and Self Determination Act.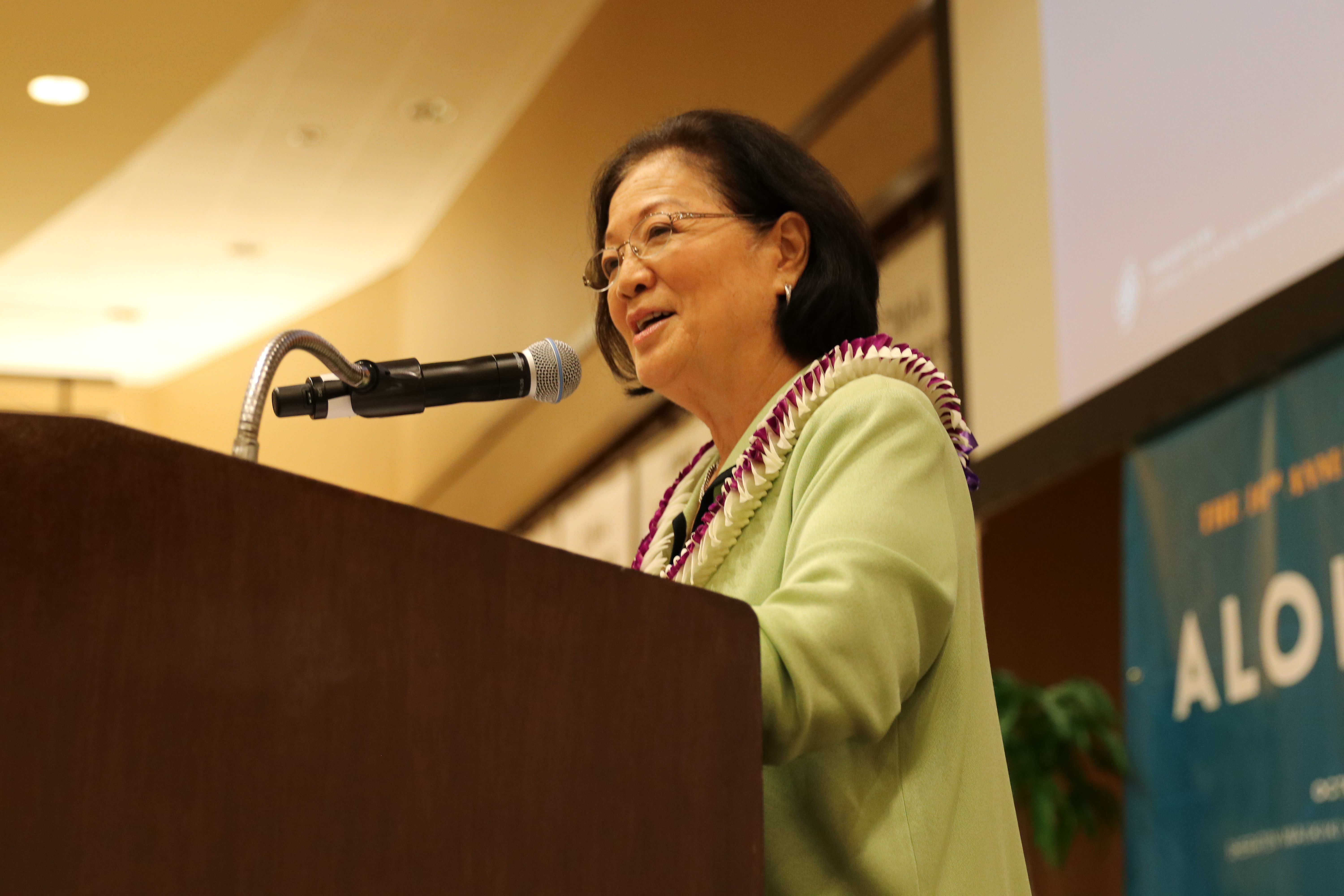 Click on the photo above to watch and share video of Senator Hirono's remarks
###
---
---
Next Article
Previous Article