WASHINGTON, D.C. –Senator Mazie K. Hirono pressed Secretary of the Navy Richard Spencer and Chief of Naval Operations Admiral John Richardson for answers on recent collisions involving Navy ships in the Seventh Fleet. In 2017, four Navy ships were involved in incidents, including two major collisions, resulting in the tragic loss of life of 17 service members.
"The increase in collisions involving the Navy's Seventh Fleet, especially those that resulted in loss of life, is unacceptable, and we need answers from the Navy about what happened and how we can prevent these incidents in the future," said Senator Hirono, the Ranking Member of the Senate Armed Services Seapower Subcommittee. "We will continue to vigorously monitor the ongoing investigations to get to the bottom of this and work with the Navy to implement solutions to fill any gaps that may exist in training or readiness."
Senator Hirono questioned Secretary Spencer and Admiral Richardson on the scope of the investigations into each incident, as well as how different federal agencies are working together to conduct the investigations. She also asked for the Navy's commitment to support public shipyards, including Pearl Harbor Naval Shipyard, especially considering the important role they play in maintaining readiness.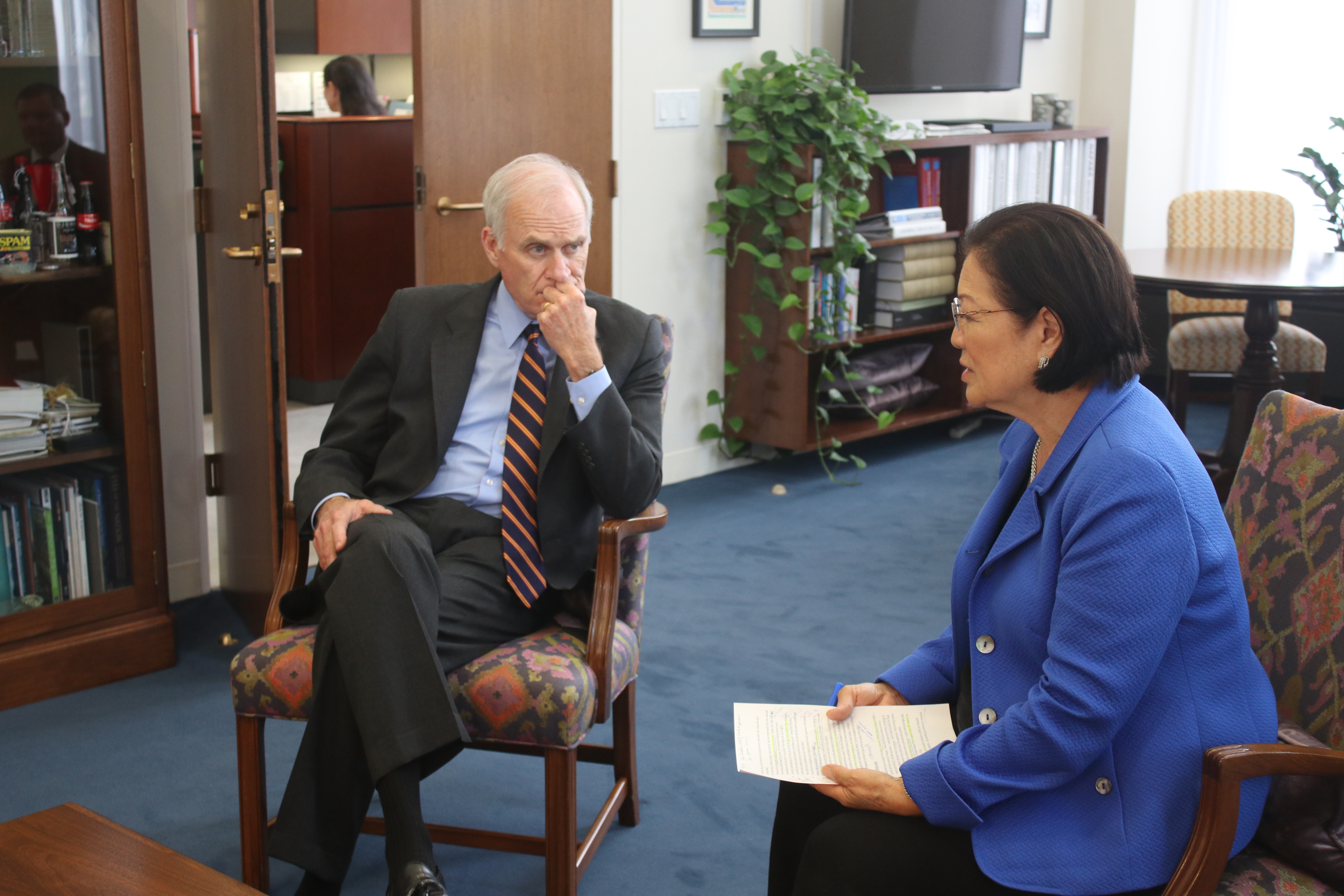 Left to right: Secretary of the Navy Richard Spencer and Senator Hirono 
###