November 11, 2016
On Veterans Day, Hirono Renews Call for House to Pass Bill Honoring Filipino World War II Veterans
Hirono: It Has Been Four Months Since the Senate Passed this Bill
Senator Mazie K. Hirono spoke at the USS Missouri Memorial on Veterans Day. Her remarks focused on the contributions and sacrifices made by Filipino soldiers who answered President Franklin Roosevelt's call and fought alongside U.S. soldiers in World War II.
Senator Hirono has spearheaded efforts, along with Filipino advocacy groups in Hawaii and across the country, to award the Congressional Gold Medal collectively to these Filipino veterans.
"It has been four months since the Senate passed this bill," said Senator Hirono. "I have sent a letter to the House leadership asking them to schedule this bill for passage when the House returns for the Lame Duck session. When the House passes this bill, it will go directly to the President for his signature. Time is of the essence, since every day that goes by we are losing more of these veterans."
Senator Hirono is the lead sponsor of S.1555, which would award the Congressional Gold Medal to the Filipino World War II veterans, which unanimously passed the Senate on July 13, 2016 and is awaiting House action.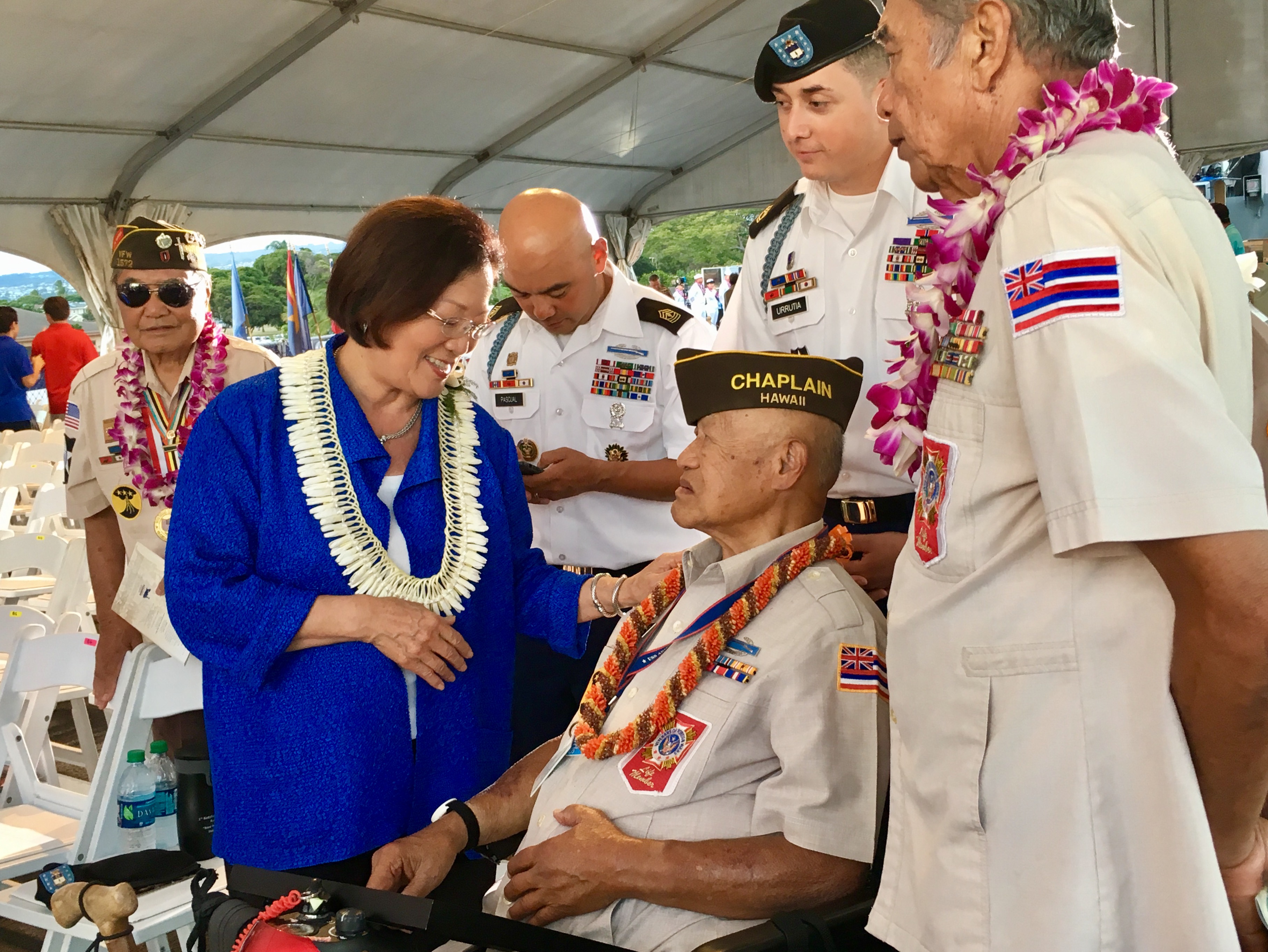 Senator Hirono speaks with Filipino World War II veteran Domingo Los Banos (center) and other veterans at the USS Missouri Memorial
---
---
Next Article
Previous Article