December 09, 2014
SENATOR HIRONO VOTES TO APPROVE HARRIS FOR PACOM COMMANDER IN COMMITTEE, URGES SWIFT ACTION BY THE FULL SENATE
Hawaii-Based U.S. Pacific Command Critical To Military Readiness, National Security
WASHINGTON, D.C. – Today, the Senate Armed Services Committee voted to advance the nomination of Admiral Harry B. Harris, Jr. to the post of Commander of the United States Pacific Command. Senator Mazie K. Hirono voted in favor of Admiral Harris's nomination, which now goes to the full Senate.
"During my conversations with Admiral Harris, we both agreed on the importance of our country's strategic rebalance to the Pacific and the vital role Hawaii plays in our national security," said Senator Hirono. "Admiral Harris has led with distinction throughout his military career. I am confident in his ability to lead our armed forces in the Pacific and look forward to continue working with him upon his confirmation by the full Senate."
Admiral Harry Harris is the highest-ranking Japanese-American naval officer and the first to attain the rank of a four-star flag officer. A graduate of the U.S. Naval Academy, Harris has served in every geographic combatant command and was assigned in 2011 as the assistant to the Chairman of the Joint Chiefs of Staff. Since October 2013, Harris has served as Commander of the U.S. Pacific Fleet.
Headquartered at Camp H.M. Smith in Hawaii, the U.S. Pacific Command is the oldest and largest of the United States' unified commands. The commander of U.S. Pacific Command reports to the President of the United States through the Secretary of Defense and is supported by multiple component and sub-unified commands including: U.S. Forces Korea, U.S. Forces Japan, U.S. Pacific Fleet, U.S. Marine Forces Pacific, U.S. Pacific Air Forces and U.S. Army Pacific.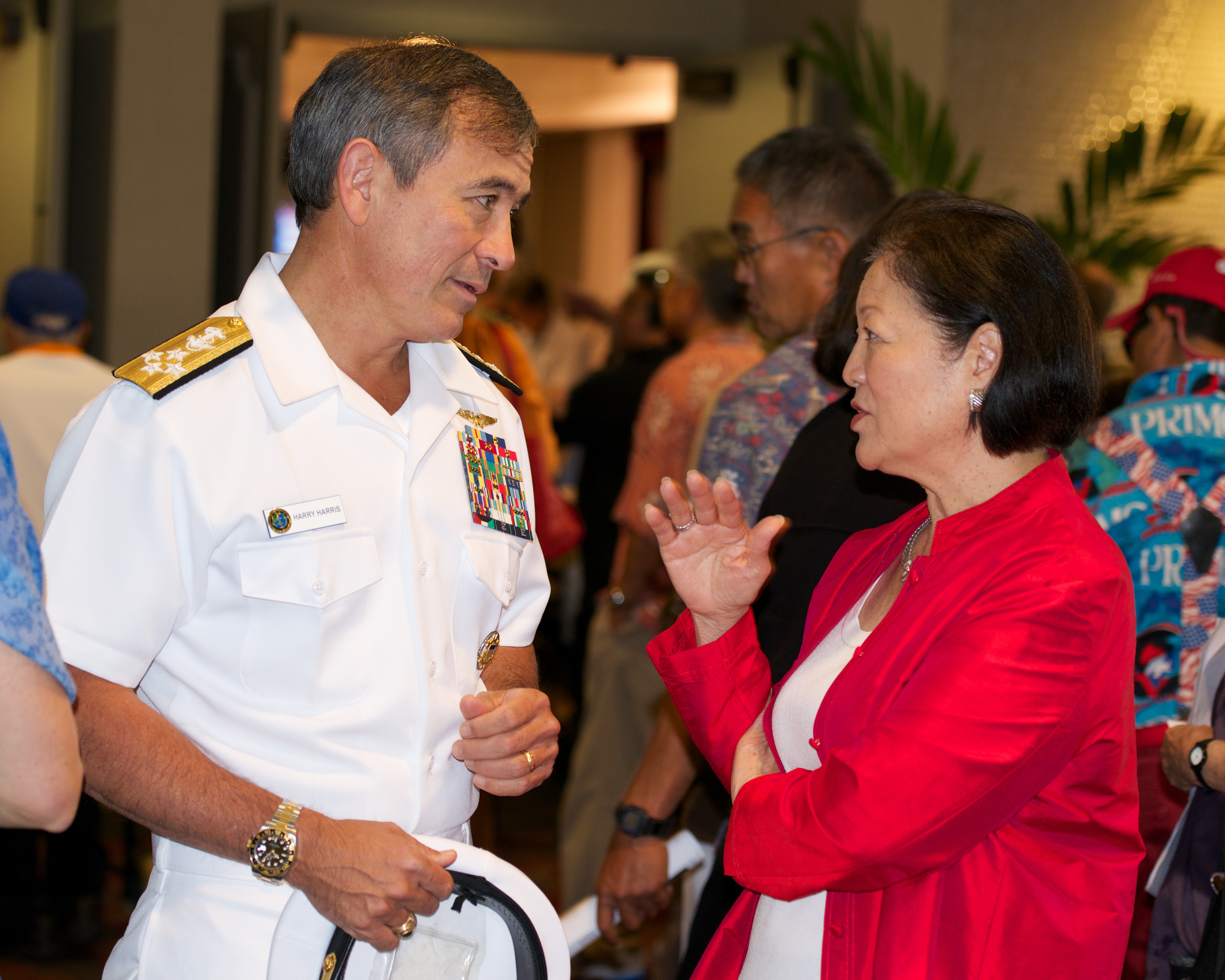 Office of Senator Mazie K. Hirono archive
---
---
Next Article
Previous Article