WASHINGTON, D.C. – Today, U.S. Senator Mazie K. Hirono (D-HI), a member of the Senate Judiciary Committee, questioned a panel of experts about the rise in book banning in schools and libraries across the country. The hearing comes after the American Library Association recently reported that requests to ban books at U.S. public schools and libraries hit a 21-year high. During her question line, Senator Hirono emphasized her concern about the groups and individuals who are challenging certain books and the way they are selecting which books to target.
"Nobody's talking about interfering with the right of a parent to determine what kind of material his or her child should have access to, the issue really is the ability of a group of people—not even parents of students in schools—but a group of people, or individuals, who are able to go into a school district—a school board—in an effort to ban certain books," said Senator Hirono during the hearing. "There are states that have already enacted legislation that makes it pretty easy for anybody to go in and list a book as inappropriate and, therefore, removed until it goes through some sort of a review process."
During her question line, Senator Hirono also highlighted a book that explores gender identity in Native Hawaiian culture, "Ho'onani: Hula Warrior," that is being targeted in Iowa. Alexi Giannoulias, the Illinois Secretary of State and State Librarian, emphasized the importance of keeping books like "Ho'onani: Hula Warrior" on the shelves because of the crucial role they play in helping children who may be struggling with similar conflicts as characters in books.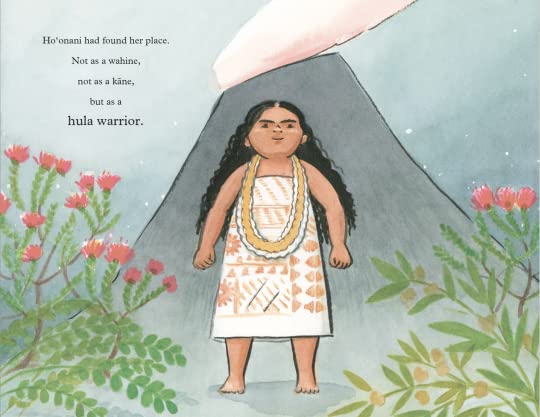 An excerpt from "Ho'onani: Hula Warrior" by Heather Gale (2019).
"Mr. Chairman, I should think that there is more harm to a young person who thinks that he or she can be shot to death in a school than being exposed to certain kinds of subjects in books," concluded Senator Hirono during her question line.
A link to download video of Senator Hirono's full question line is available here.
###