August 11, 2016
Hirono Connects Hawaii Small Businesses, Entrepreneurs with Federal Agencies for Innovation Showcase
HONOLULU – Senator Mazie K. Hirono today co-hosted an innovation showcase and roundtable discussion with top business, education, and government leaders to highlight entrepreneurial efforts in Hawaii as well as discuss how federal resources can fuel the growth of small business and spark innovation.
The Small Business Administration Office of Advocacy, U.S. Patent and Trademark Office, the University of Hawaii's (U.H.) Office of Technology Transfer and Economic Development, the U.H. School of Engineering, small business owners, and entrepreneurs also participated in the event, which took place on the U.H. Manoa Campus.
"Innovation is vital to diversifying Hawaii's economy, and today's event connected small business owners and entrepreneurs with the resources that can help them succeed. But in order to maintain this momentum, we must continue to work with partners like the University of Hawaii, and state and federal government agencies, to back initiatives that support entrepreneurship and job creation in our state," said Senator Hirono.
"This event served as a tremendous opportunity to share with a cross-section of local businesses and stakeholders, along with federal agencies and Senator Hirono, what we're doing in Hawaii to stimulate innovation and entrepreneurship," said University of Hawaii President David Lassner. "Today's program showcased people who are establishing support programs and a strong representation of local entrepreneurs who are launching businesses and creating jobs, which is exactly why we're here."

"Today's U.H. Innovation Showcase is key for highlighting the accomplishments and progress we've made in a short period of time, as well as offering insight on the direction we aim to go in in the future. Commercialization and innovation within the University of Hawaii are important because they help support economic development as we train students to think entrepreneurially before entering the workforce, and help faculty spin out their scientific research to create startups and small businesses," said Omar Sultan, Managing Partner of XLR8UH. "Senator Hirono is such a strong supporter of innovation in Hawaii, particularly in terms of being inclusive and having minorities and women more involved in entrepreneurial development and venture capital. The involvement of federal agencies is a huge factor in creating the types of success we've been experiencing."
"These types of events are so critical, especially for Hawaii small business community. I have been here in the islands over the past few days and the one point people have consistently highlighted is the disconnect between Washington, D.C. and Hawaii when laws are passed or new regulations made, they don't find out until the new rules are practically finalized. By then, business owners feel powerless to affect change. These gatherings are important to share information, not only existing information, but also future plans as well as how the government can help," said SBA Regional Advocate Yvonne Lee. "This is why bringing federal agencies to Hawaii is critical and why, as a member of the Senate Committee on Small Business and Entrepreneurship, Senator Hirono's participation in today's showcase is so important."
Last week, Senator Hirono chaired a Senate Small Business and Entrepreneurship Committee field hearing on Maui where she brought together educators and students, federal agencies and small business stakeholders to focus on expanding STEM opportunities for women and minorities, and how to grow Hawaii's STEM pipeline that supports island businesses and leads to creating better paying jobs.
Senator Hirono also toured Farrington High School with Hawaii Department of Education Superintendent Kathryn Matayoshi, where they visited the school's Career and Technical Education programs and learned more about how to equip Hawaii's students with the skills they need to succeed in a 21st century economy.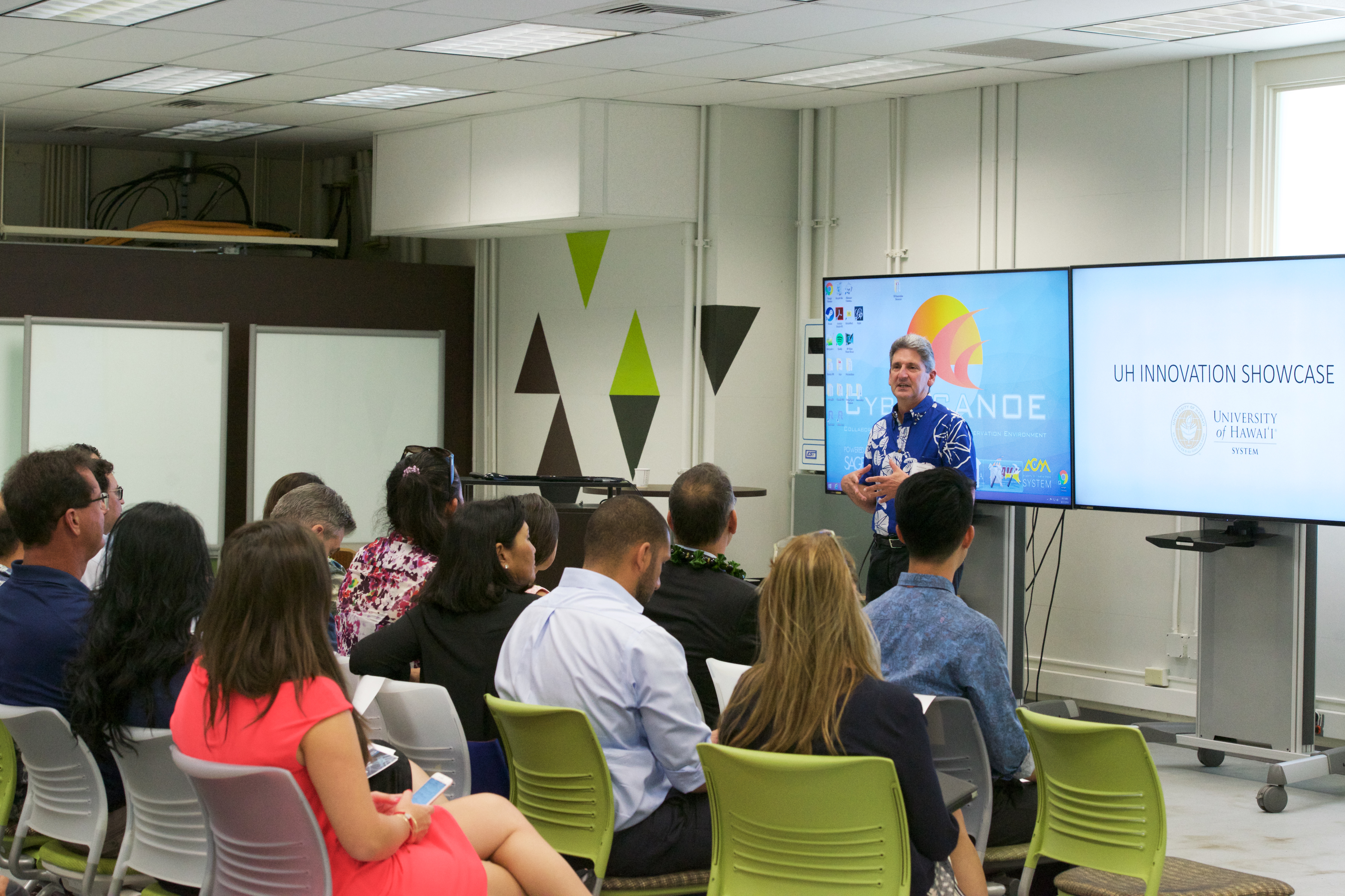 U.H. President David Lassner updates attendees on the successes of the university's innovation initiatives.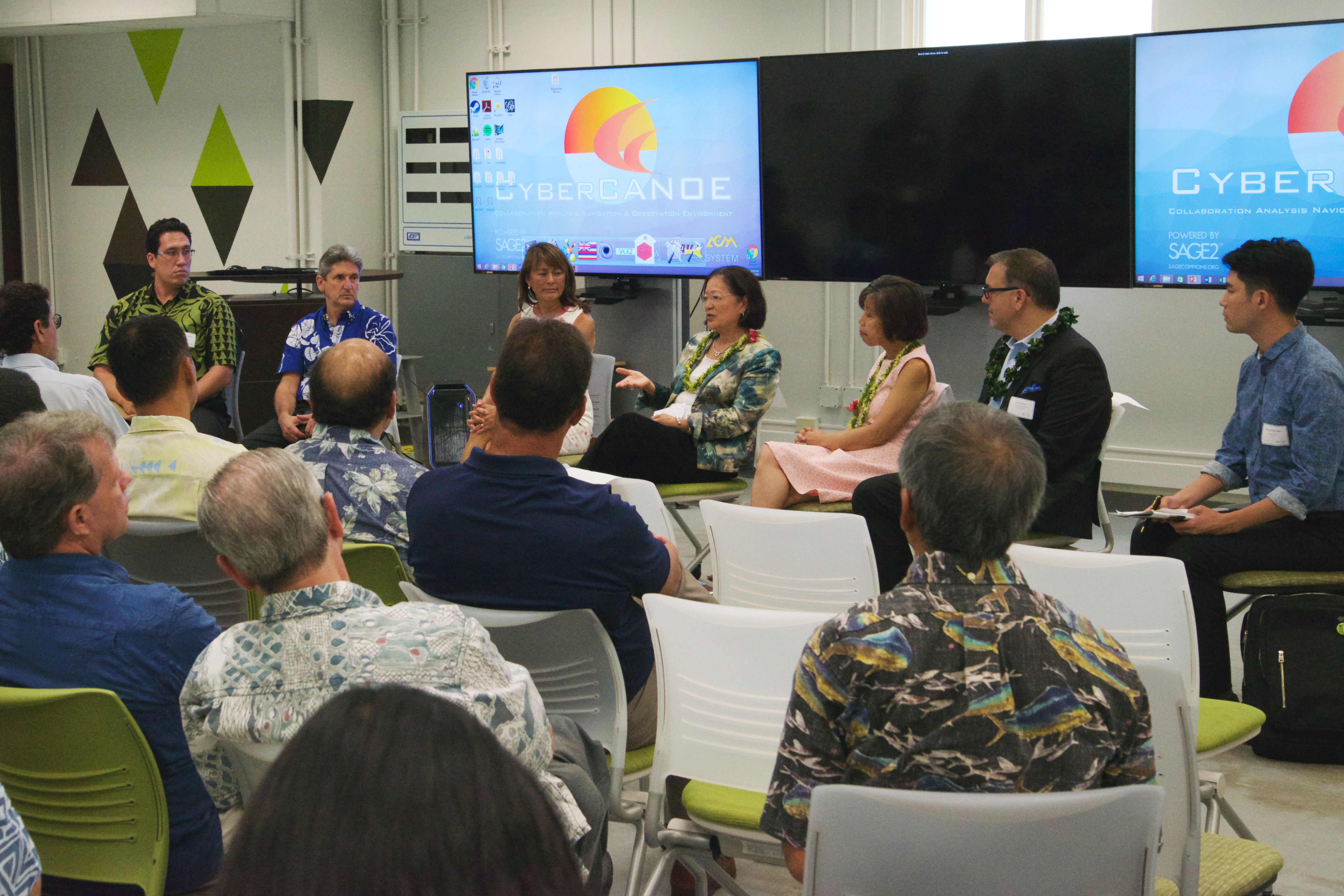 Senator Hirono discusses patent reform during the event's roundtable.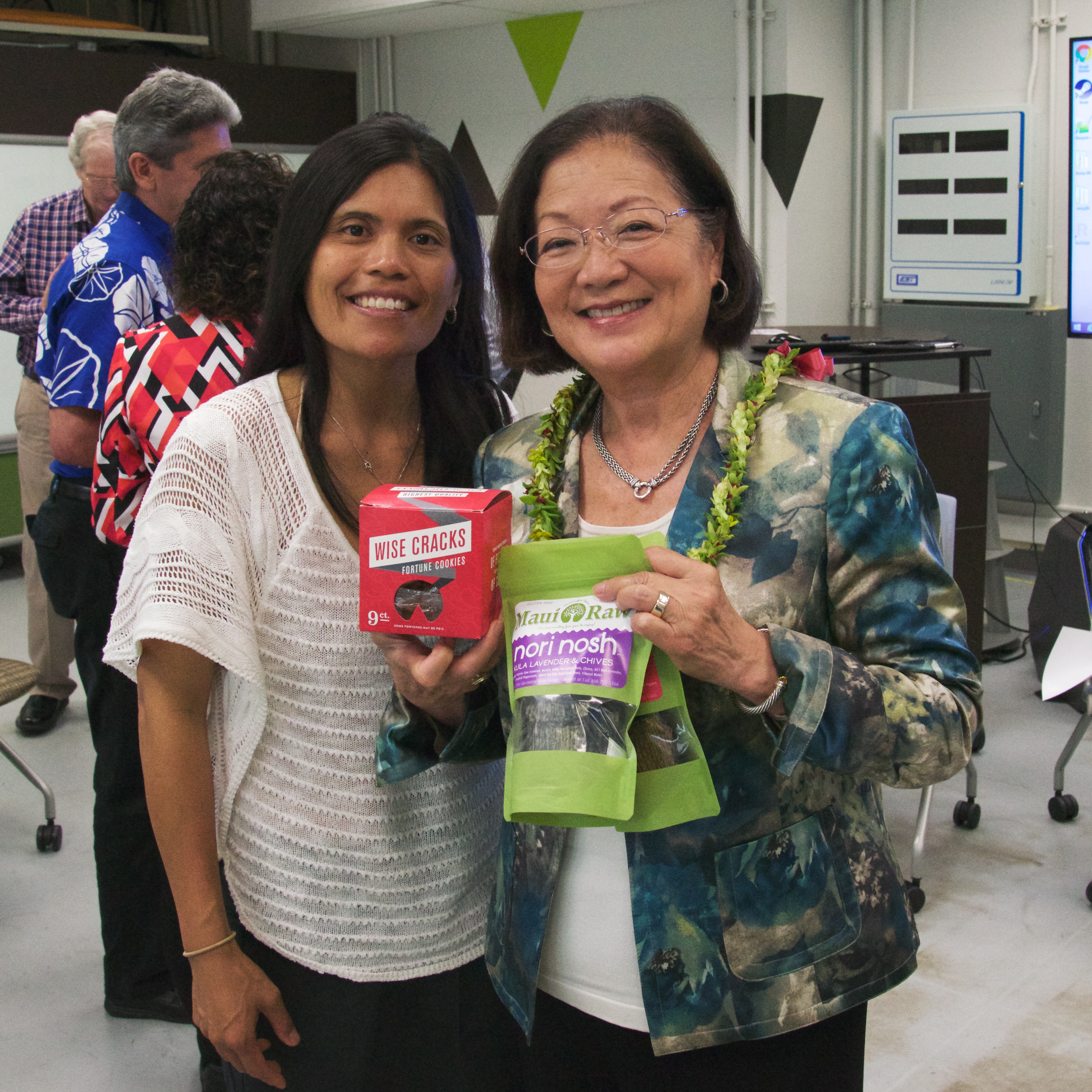 Maui entrepreneur Michelle Valentin shares her brand of fortune cookies and flavored nori with Senator Hirono.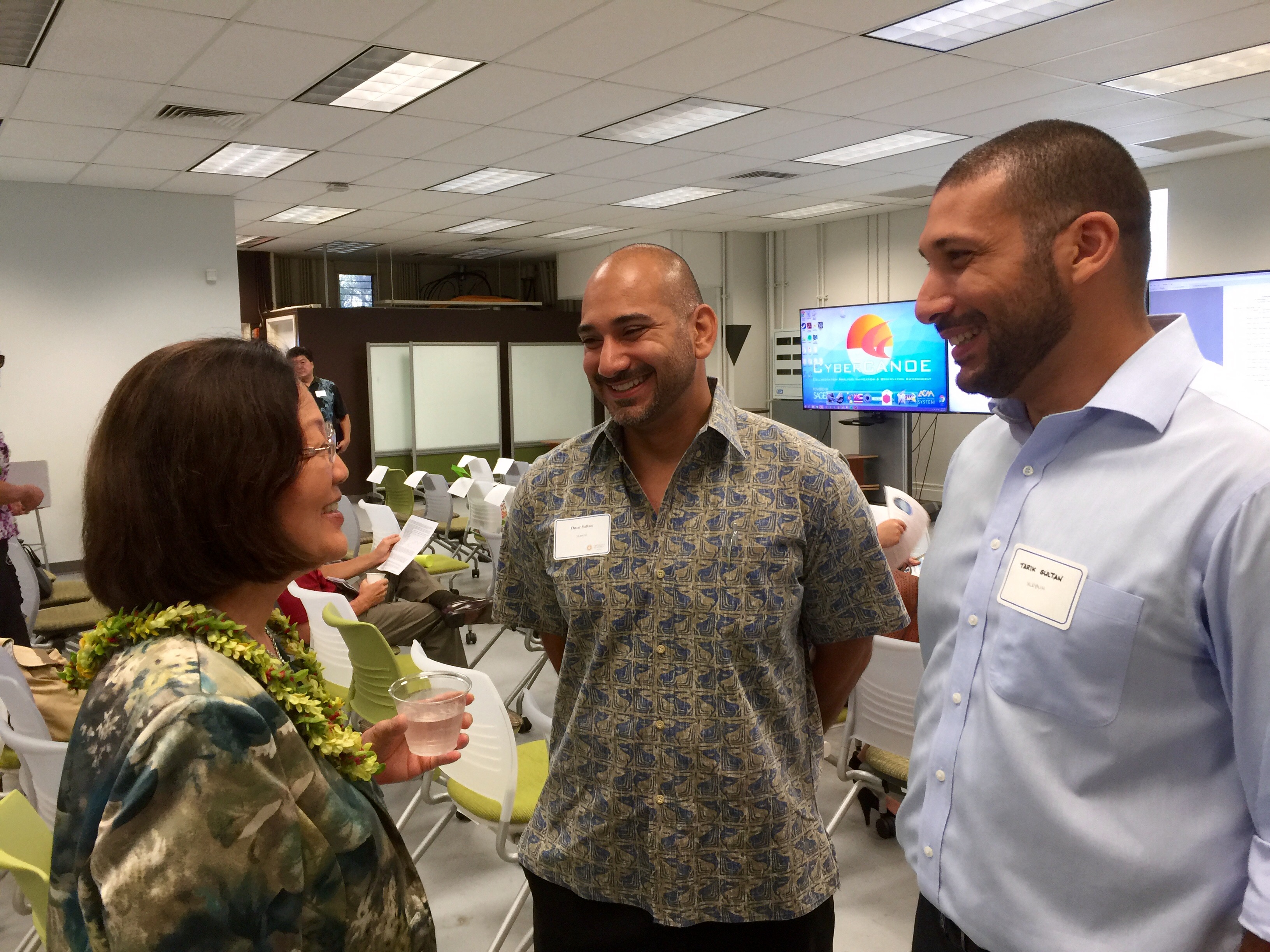 Left to right: Senator Hirono receives an update from Omar and Tarik Sultan on their work with XLR8UH.
---
---
Next Article
Previous Article