August 12, 2016
Hirono Invites U.S. Patent and Trademark Regional Director To Assist Hawaii Innovators, Small Businesses
HONOLULU – Senator Mazie K. Hirono today hosted John Cabeca, Regional Director of the Silicon Valley U.S. Patent and Trademark Office (USPTO), at an informational seminar to help small business owners and entrepreneurs in Hawaii navigate the patent and trademark process and protect their intellectual property. The High Technology Development Corporation's Innovate Hawaii co-hosted the event, which took place at the Manoa Innovation Center.
"Helping our small businesses and entrepreneurs protect their intellectual property is critical to our efforts to build a high-tech economy in Hawaii. The process of applying for patents and trademarks can be daunting, particularly for start-ups. There's a lot of work that happens before applying for a patent, and I want to thank USPTO for coming to share information with Hawaii's business community," said Senator Hirono.
"I'd like to thank Senator Hirono, a champion of entrepreneurship and innovation in the pacific region, for hosting today's seminar," said Under Secretary of Commerce for Intellectual Property and Director of the USPTO Michelle K. Lee. "Now that we have a national footprint with the creation of four regional offices it is vital to bring these resources to citizens in all corners of the country. I applaud the combined efforts of our West Coast Regional Office team, led by Director John Cabeca, and Senator Hirono, working together to ensure that inventors in Hawaii are equipped with the tools they need to further catalyze the state's growing technology and creative industries such as: biotechnology, medical diagnostics and sustainable energy into a thriving innovation economy."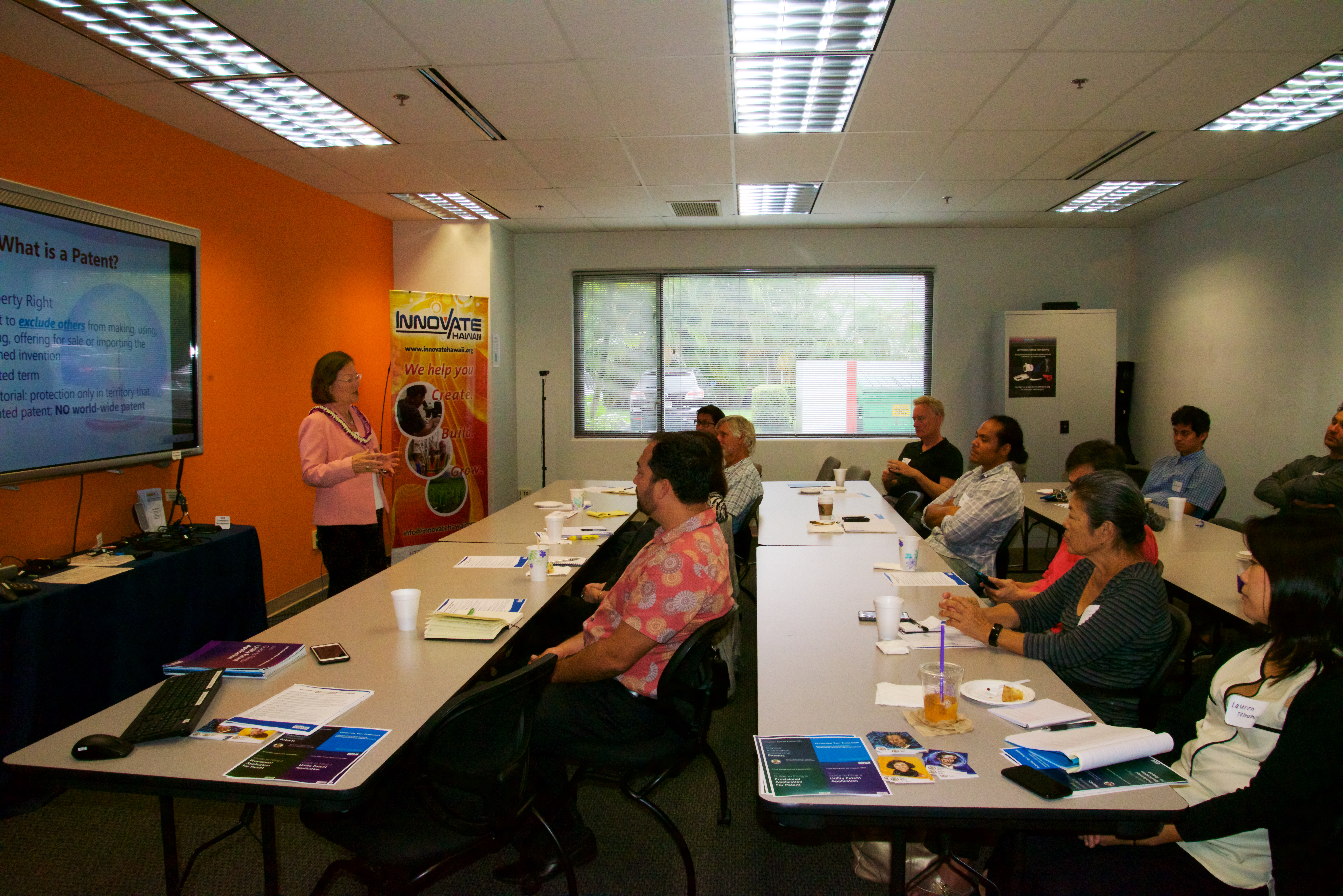 Senator Hirono welcomes participants to today's USPTO intellectual property seminar.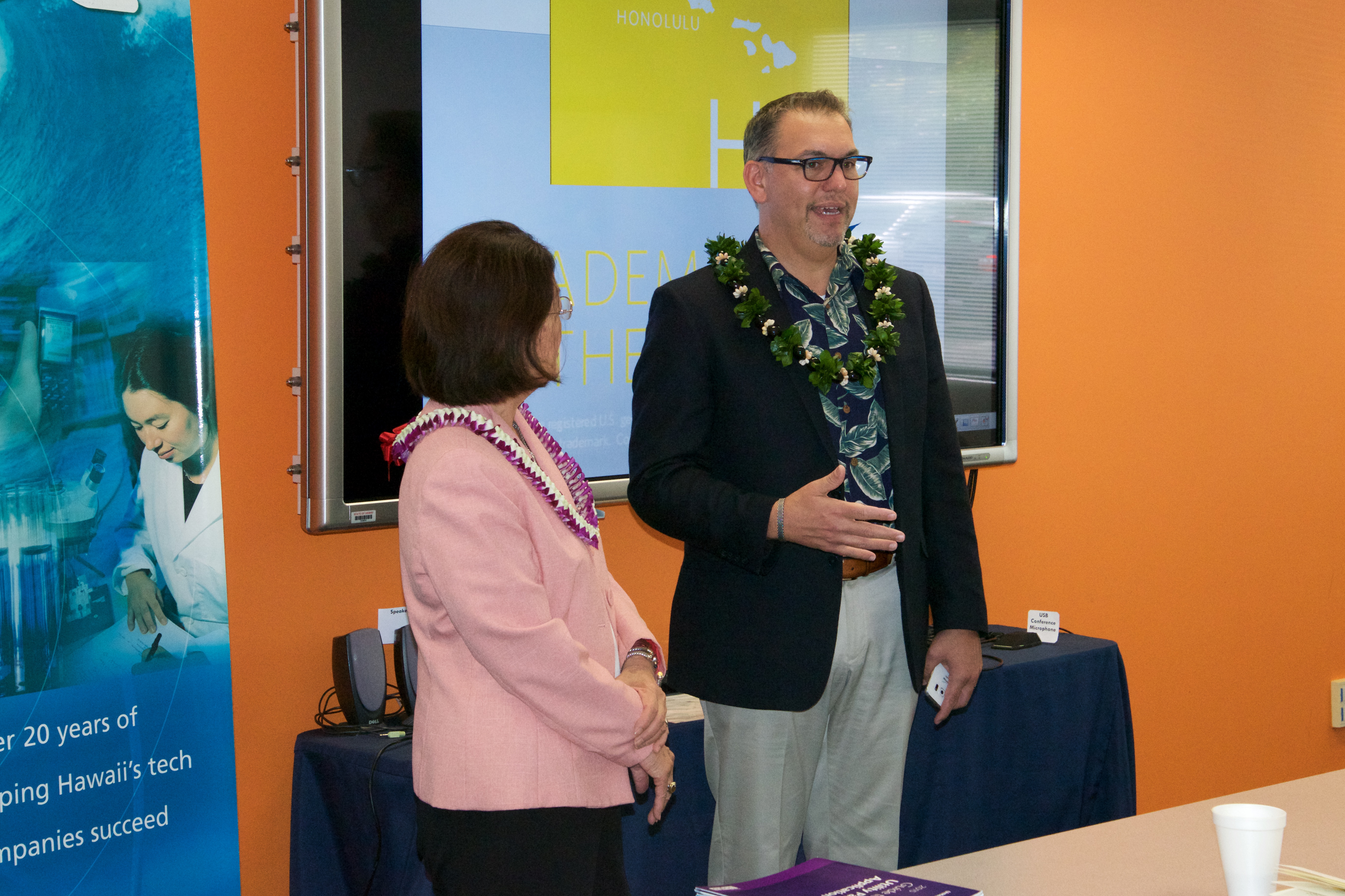 Senator Hirono is joined by Silicon Valley USPTO Regional Director John Cabeca in answering audience questions.
Left to right: Wayne Inouye, Innovate Hawaii Center Director, Robbie Melton, Executive Director & CEO of the High Technology Development Corporation, Senator Hirono, John Cabeca, Silicon Valley USPTO Regional Director.
---
---
Next Article
Previous Article