WASHINGTON, D.C.- Senator Mazie K. Hirono is one of 46 "women who are changing the world" featured in TIME Magazine's FIRSTS series. The project is available online, as a book, and will also be featured in the September 18, 2017 issue of TIME, available on newsstands today.
From Senator Hirono's feature:
"Women are problem solvers. The women of the Senate get together on a regular basis. I think it's because women are not as ego-involved in terms of how to get things done. None of us is namby-pamby. We have different approaches, but I believe that women are very effective in what we do and in our ability to keep the lines of communication open."
Other women featured in the FIRSTS series include Hillary Clinton, Oprah Winfrey, Madeleine Albright, and Serena Williams.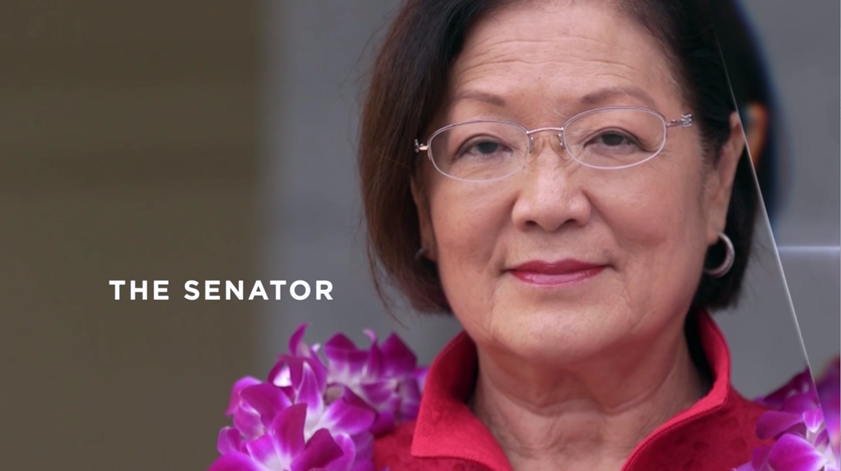 Click on the photo above to watch Senator Hirono's feature in the TIME FIRSTS series
###